P.U.M.A. Day 2015 is nearly here!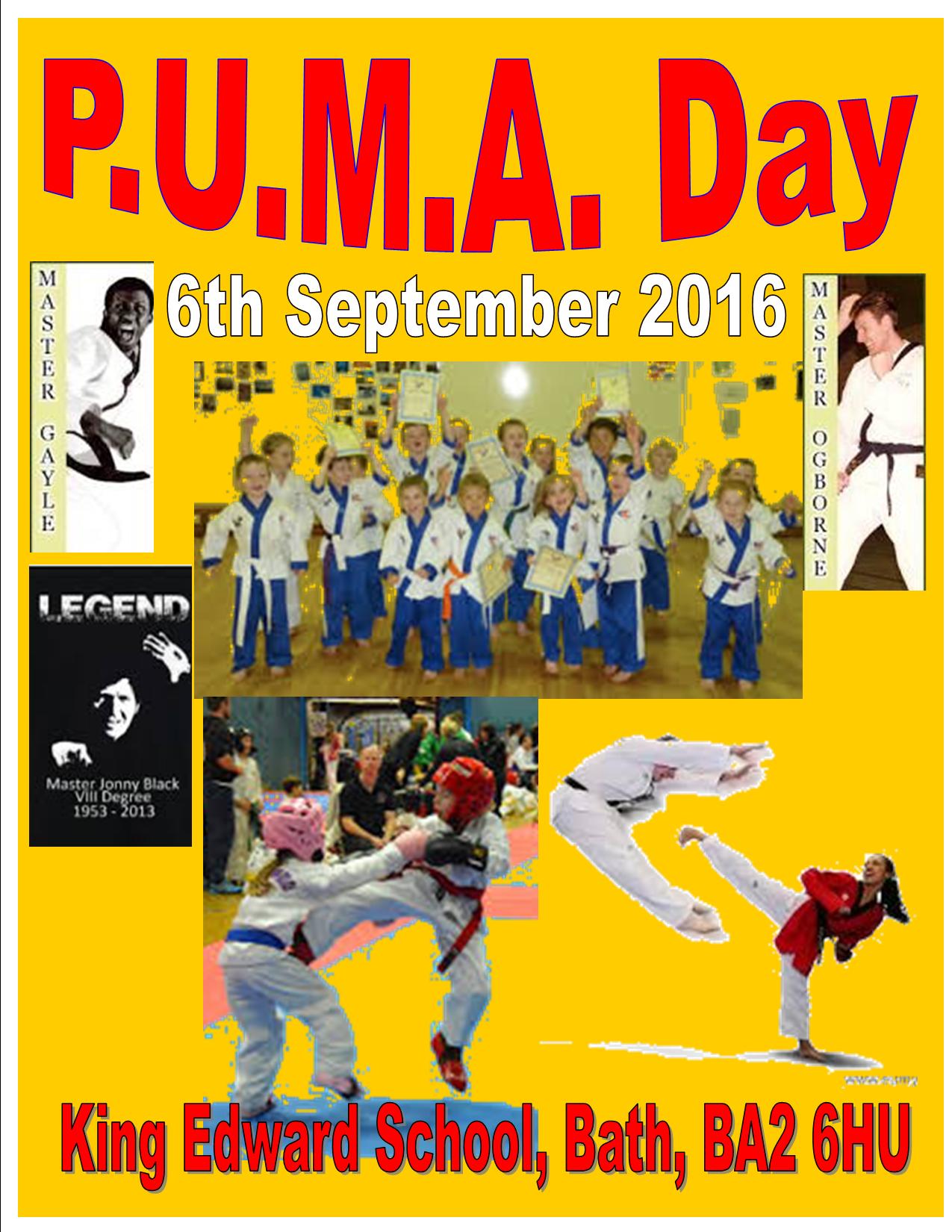 The day starts at 10am and finishes around 4:30pm. There are lots of activities and seminars to take part in, all for free!
The P.U.M.A. English championships will be held on Sunday 14th June at the Oasis Leisure Centre in Swindon (SN2 1EP).
Doors open at 09:30.
All participants must complete an online entry form.
A squad training session will be held on Sunday 17th May at Northcroft Leisure Centre, from 10:30 to 12:30.
Students wishing to train will need to wear dobok/kickboxing trousers, belt and t-shirt. Drinks, licence book, trainers, and sparring gear should also be brought. A smartie pad may ...
An all-day technical training seminar has been arranged for 10th May 2015 at the Yate Outdoor Sports Complex, Broad Lane, South Glos, BS37 7LB
The agenda for the day is:
10.30am - 1.30pm Pattern principles and techniques
1.30pm - 2.15pm Lunch
2.15pm - 3.15pm Set Sparring theory ...
F.A.S.T. defence is probably the best reality self-protection in the world. Exclusive in the UK to P.U.M.A., you will:
Learn awareness and verbal defence skills.
Practice full power defences against the Bulletman, while under realistic adrenaline stress.
You already condition your body and mind ...
Master Ogborne has annouced that Mark Weir has agreed to do another seminar for P.U.M.A.!
There will be two 1½ hour seminars from 1pm to 4pm on Saturday 18th April 2015. The seminars will be held at:
Alveston Hill,

Thornbury,

South Glos.

BS35 3JB ...
We are extremely lucky to have the opportunity for squad training with not one, but two World Champions!
Master Ogbourne has arranged for three area squad training sessions to be held at Northcroft Leisure Centre on the 18th January, 14th Feburary and 28th March 2015. These sessions will be led ...
The next P.U.M.A Black and Red belt training session will be on the 8th February 2015.
The session will be held at Yate Outdoor Sports Complex in Yate.
Red belts will train from 11:00 to 12:45; Black belts will train from 13:15 - 15:15 ...
On Sunday 14th December, we held a Christmas Party! Some fancy dress, lots of Santa hats, face-painting and no Christmas Party would be complete without a visit from Santa!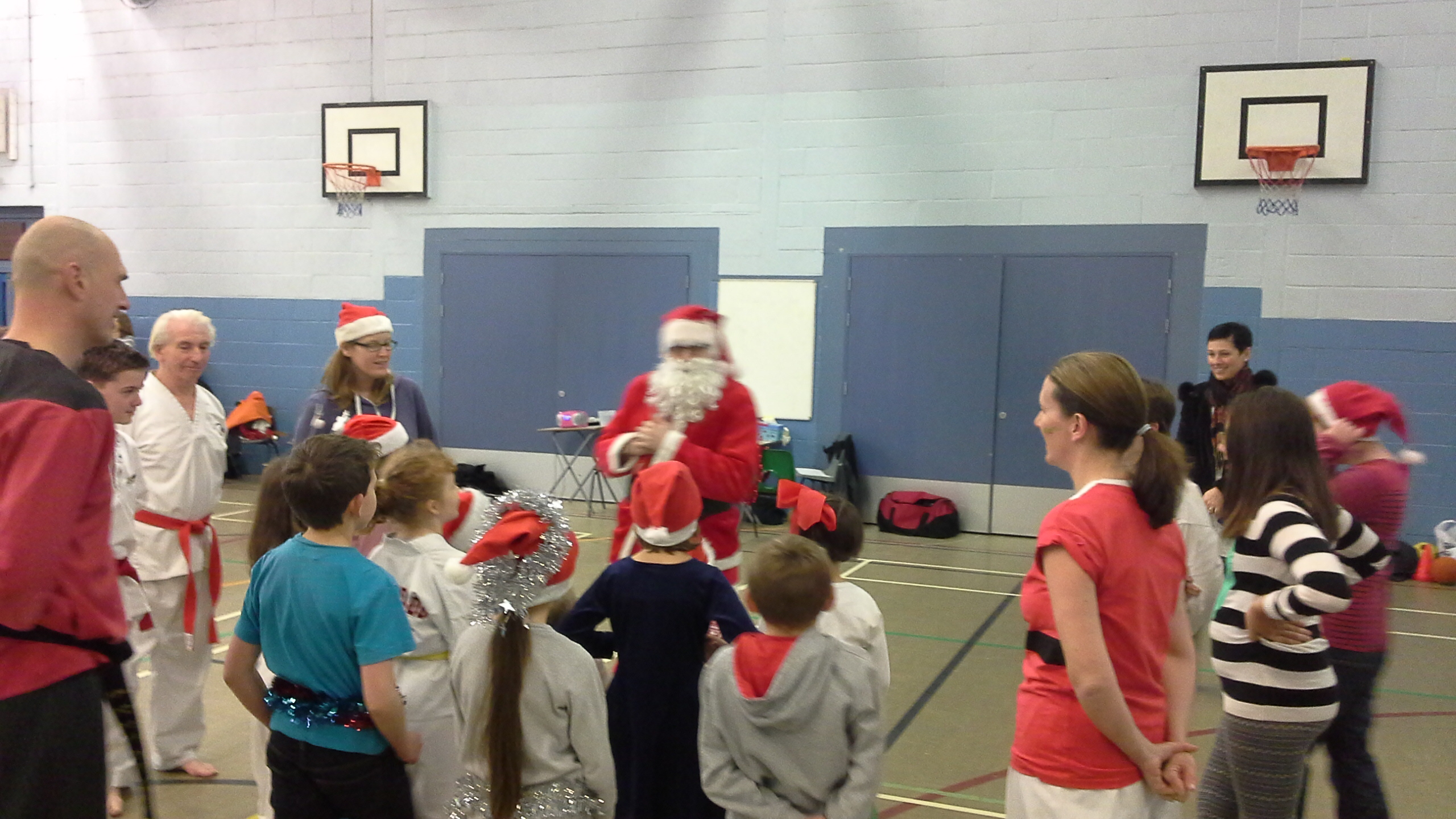 Yes, Santa, we've ALL been so very good!